About Welcome Bonuses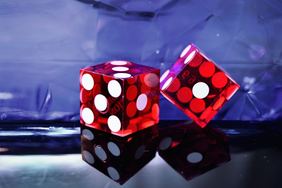 While most players at online casinos are familiar with the concept of the welcome bonus
casinobonusforums.com
, they may not be aware of some of the conditions that often come attached. By being aware of the potential limitations on their supposed free money, players can better evaluate whether the welcome bonus is worth signing up at particular casinos.
Minimum Deposits and Wagers
Several of the common conditions placed on the welcome bonus at online casinos involve certain minimum financial investments on behalf of the player. Some of these casinos will only offer deposit bonuses if the player agrees to deposit a minimum amount. Even then, the casino may only agree to match up to a certain percentage of that minimum deposit until it passes beyond another threshold. Other casinos will require that before players can redeem their welcome bonus, they must wager a certain amount on various games in the casino.
Sticky Bonuses
Another common condition placed on welcome bonuses involves how the bonus may be used. If the bonus may not be withdrawn and can only ever be used to bet in the casino, it is considered a sticky bonus. A sticky bonus is not necessarily a bad thing. After all, players can still use that money to play freely in the casino games , and any money that the win as a result of these funds becomes the player's property, free and clear. Players can consider such sticky bonuses, then, as free games, rather than free cash.
Free online casinos bonuses rarely come without strings attached. However, once players understand the conditions on their welcome bonuses, they can evaluate how and whether to take advantage of these generous gifts.